My 330i msport convertible
Hi there long time lurker that is now finally getting my car sorted.
So I have owned this car since 2011.  I used it to drive to my wedding and love the thing.  A year ago I got a job where I do 40,000 miles a year so the bmw was laid up and has sat unloved for a year and isn't looking her best.  
I fitted a new battery pumped up the tyres and she sprang into life a little rough running but that was to be expected and soon cleared.  I took it for an mot and surprisingly it went straight through despite running rough.  Emissions were ok.  I have found the cause of the rough running which was an air leak and have got a new hose to fit.  The traction control is also broken and before it was taken off the road this was put down to dsc pressure sensors which have also been ordered.  I have also ordered new brake pressure wear sensors as although there is plenty of meat on the pads the light is on and I assume it is a sensor so changing all four will fix that.  Finally a new thermostat is on order due to the ecu constantly firing p1620 error code when being read.  Once all these bits are fitted the car should be running sweet and hopefully the garage will be able to fix why the glovebox keeps falling down.  Then there is a list of work to do and this is where I need some help to find reputable companies if possible.  
I have a new roof to go on and this will be being done by autotecnic in lutterworth I have used them before for some work and their quote was reasonable and as I expect it to be a tricky job I would rather it goes to a bmw specialist as a hydraulic pipe also needs swapping from my original tatty roof.
Once this is done I need to find a bodyshop I want a full respray in the original titan silver and the mirrors fitting.  I have a rust spot on the rear arch that despite a new quarter being fitted keeps coming back and I want a proper job that will tackle this and stop it from coming back again.  As well as this there is a small spot under the tailgate that has been treated as well but comes back so I want that sorting to.  I would like to have the arches rolled so if I decide to go for different wheels in the future there is plenty of clearance, and finally I want the mv1s refurbishing in gun metal grey.  
Final finishing touches for the outside would be new headlight lenses and tailpipes for the exhaust.
Then it will be onto the interior the drivers side window seems very lose and rattly when partially down.  I have tried to tighten it with no joy so will be getting a new regulator fitted and the same with the drivers rear as that also seems lose.  The door cards seem lose and not all screws go in so I think I am missing some of the fixings which I will replace.  Once this is done I want to find someone who can spruce up the interior it isn't terrible but needs some professional care to get it back to its best can anyone recommend somewhere?
Finally at the moment I am planning to add a hardtop for next winter as the roof is already tatty that I have on I am not concerned for this winter.
The list of things will probably change the more I look at other cars and see things.  I can imagine it may get lowered on different wheels but that will be if and when everything else has been done.
I have already done the audio with a dynavin unit and two amps a sub and two pairs of component speakers front and back.  I have also fitted a piper cross induction kit and angel eyes as well as led rear lights.
I will keep this updated as progress goes on and would really appreciate any companies you can recommend.  I am based in Coventry so anywhere around the midlands would be good but for the right job I would travel further.
A couple of pictures of how she looked before being parked up.  I have got any since I have got it road legal again but it isn't a pretty sight.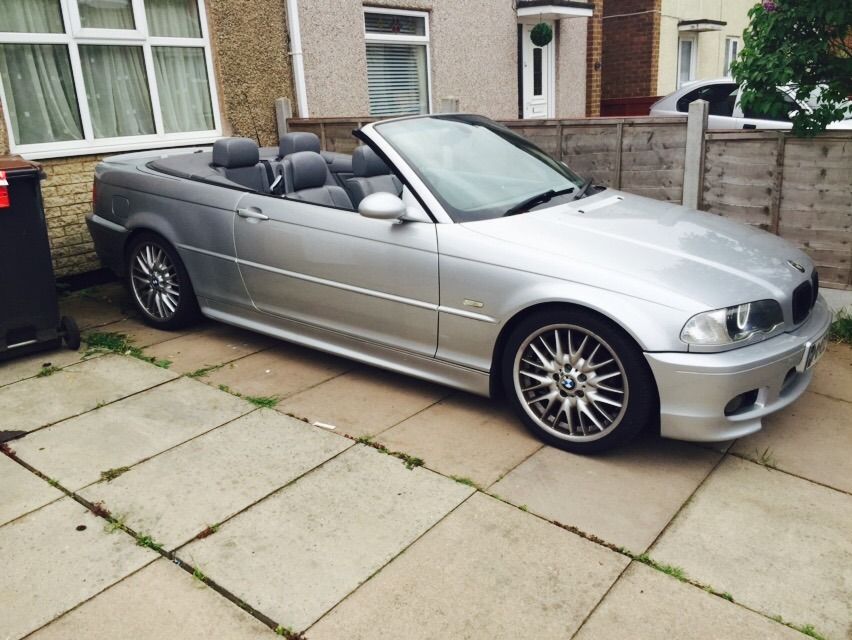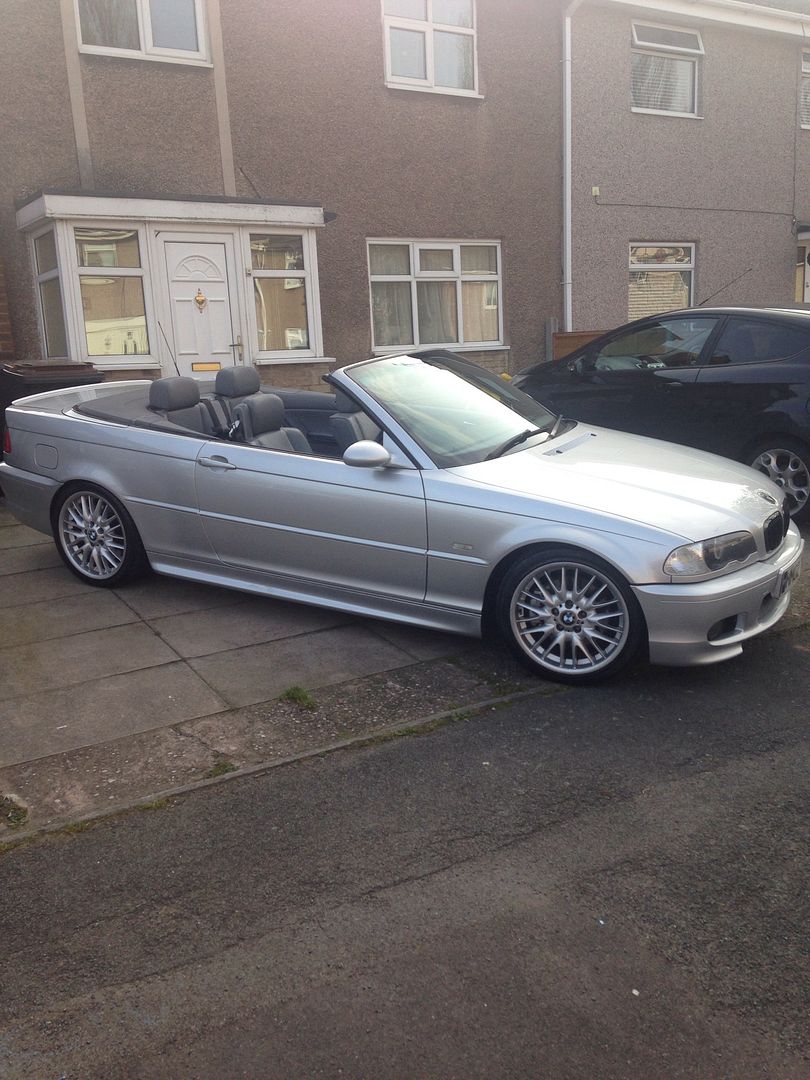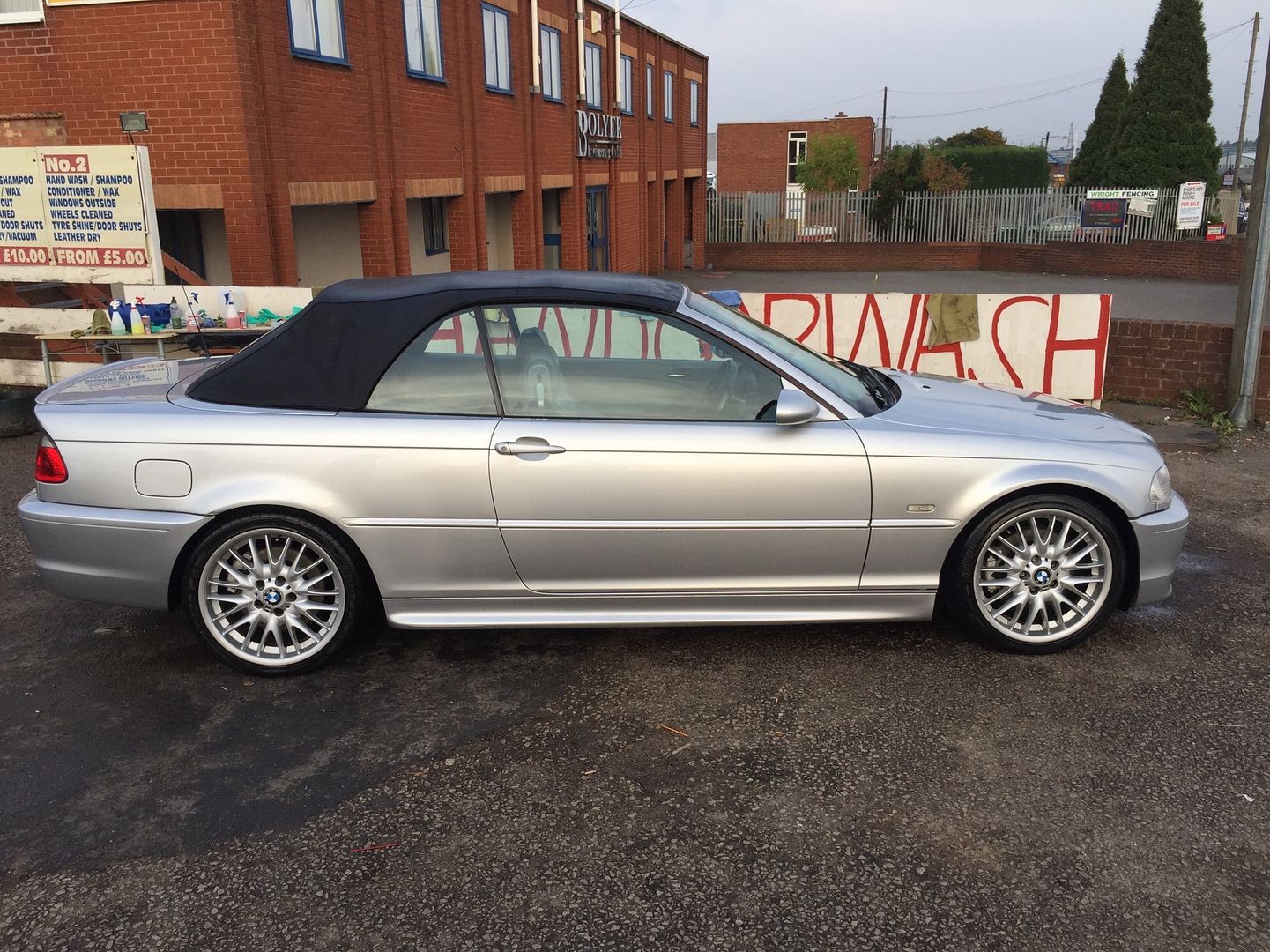 The wheels it was on when I got it 
The replacement quarter that was used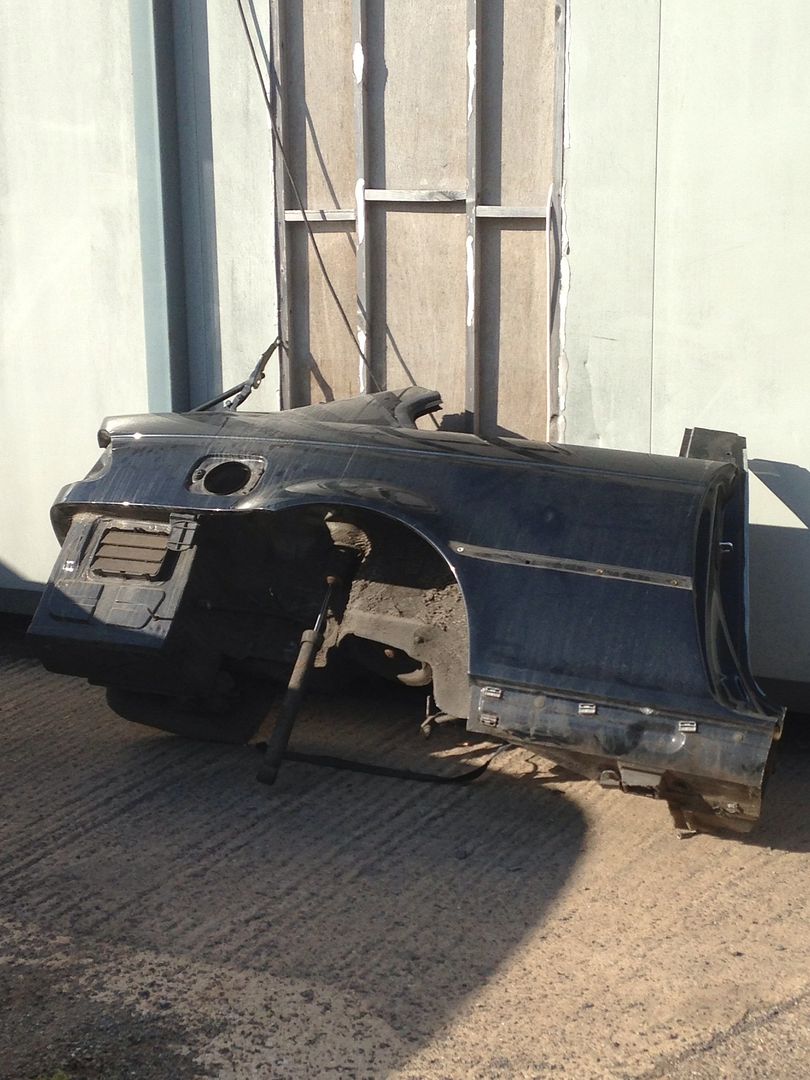 The roof that needs replacing even renovo didn't sort it