Pictures and First week or two of Ownership
31/03/2016

S we started off a pretty clean car but I needed to wash it myself, better job and also better cleaning kit. Prepped with a 1/2cap of Autoglym shampoo in a cold bucket of water just poured over the car and rinsed off to get rid of loose dirt and I find dirt comes off faster doing this. Then washed with standard mixture of 2x caps full of AG Shampoo in a cold bucket of water, and washed via 2 bucket method. Car was then dried with an AG Terry towel, given several coats of AG Super Resin before being finished off with Meguiars Gold Class wax.

Results below: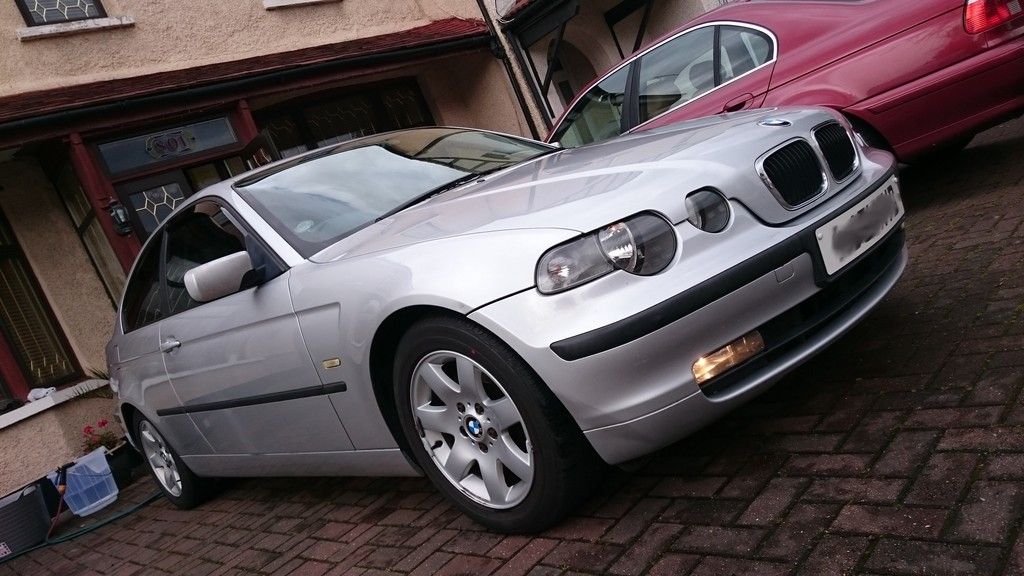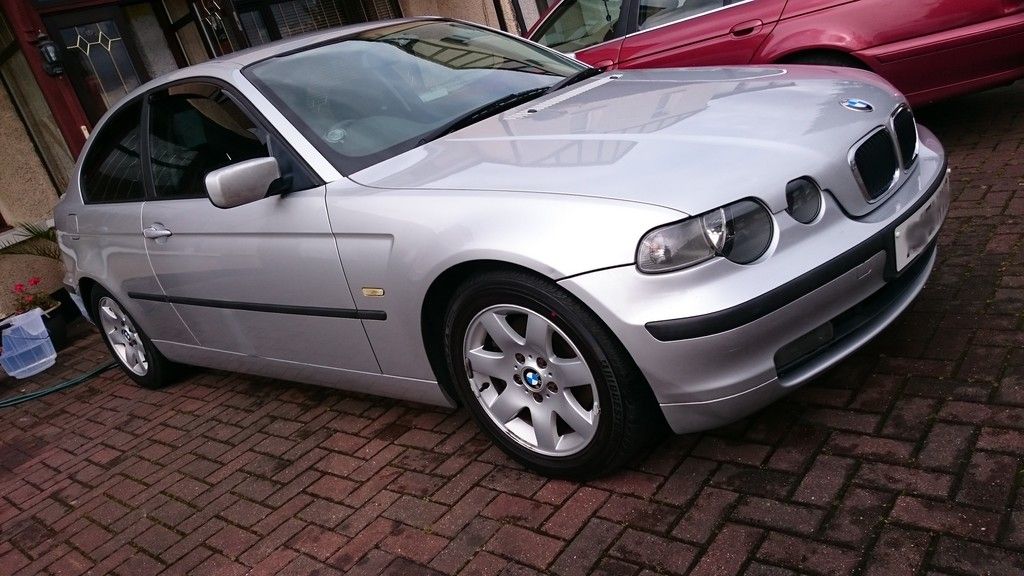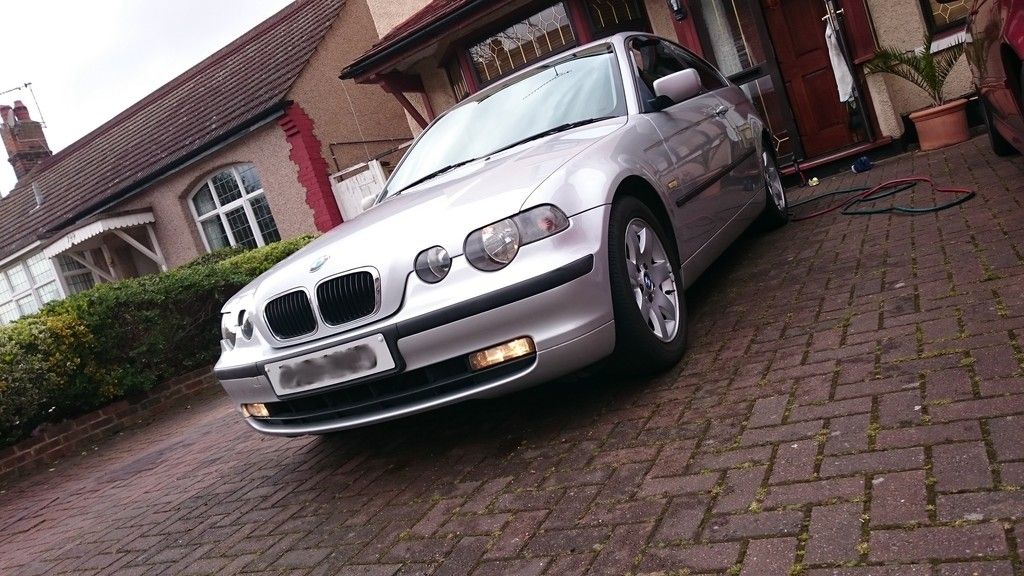 31/03/16

Yellowed worn clear indicators replaced with new items to freshen up the car:

Before: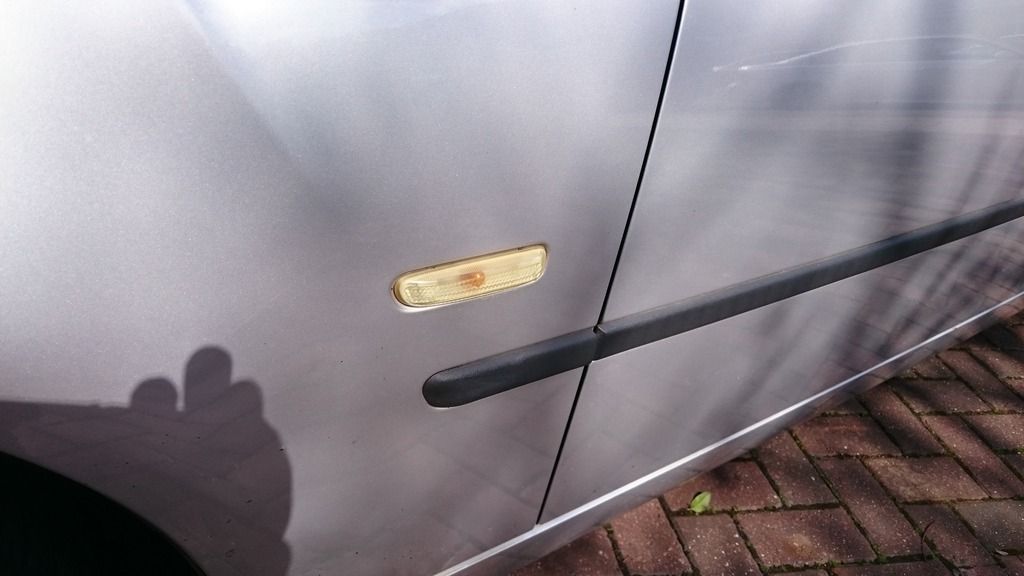 After: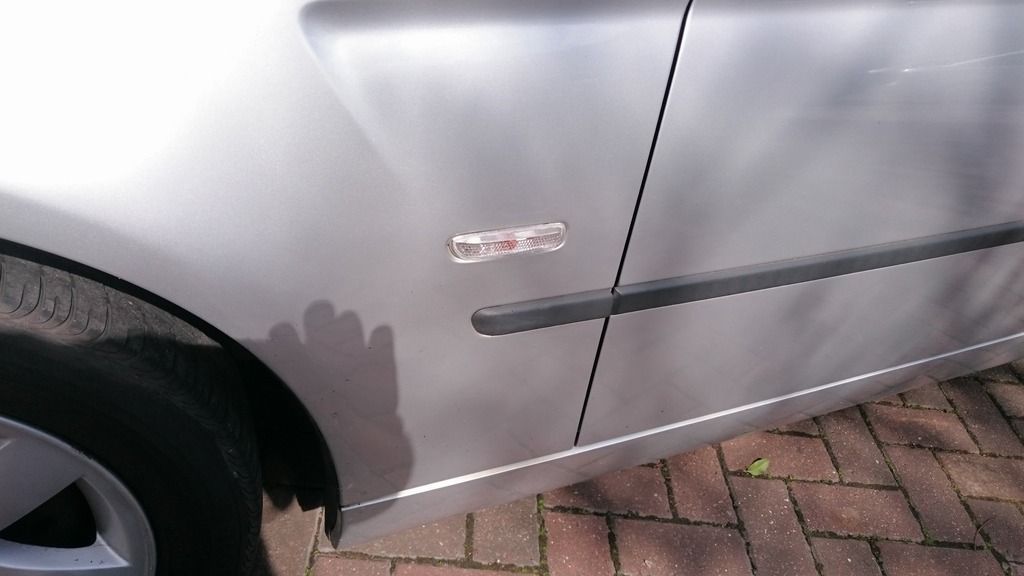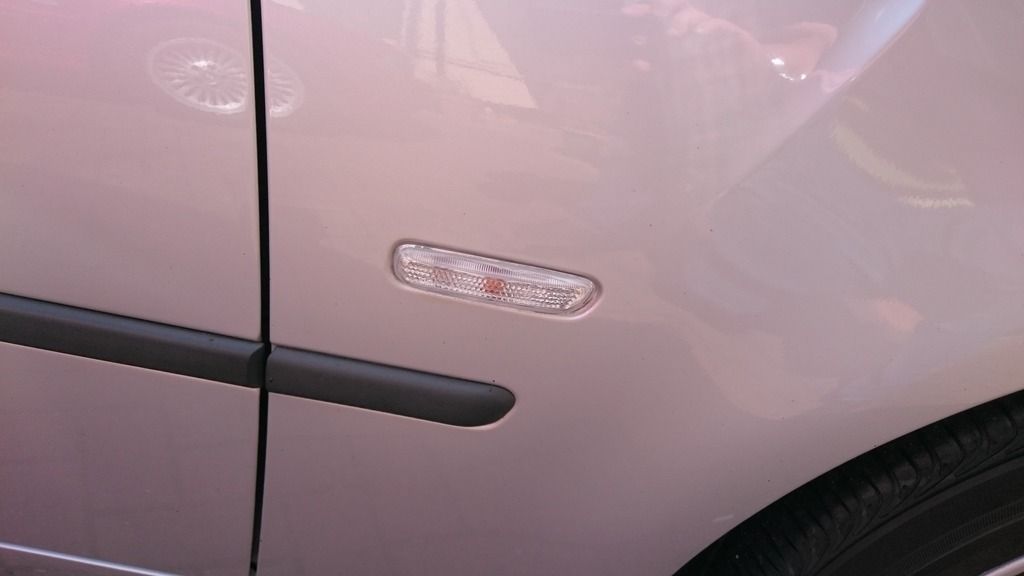 ---------------------------------------------------------------------
05/04/2016

Oil Service and filters

So, bought the bits from ECP a few days before, Mobil 10W40 (was told by previous owner that this is what it was run on before he had it) and a litre of their own just for the additional 300-500ml, MANN Air and Oil filters.

Now, I'd read that the air filter can be a right pig to do...YES. Yes it WAS lol!


Anyway, I'll let the pics do the talking:


Filters: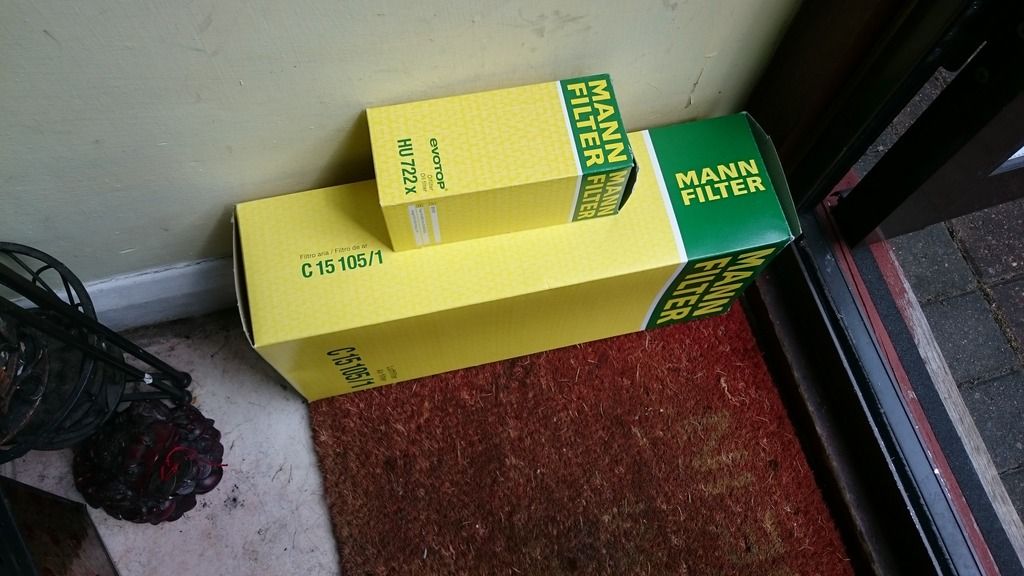 Oil: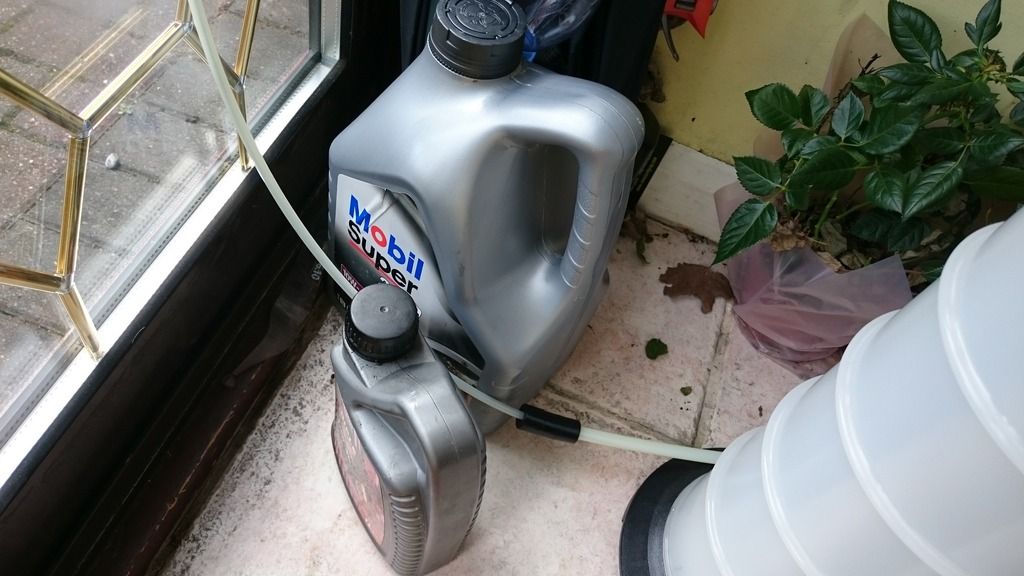 Oil Pump (I love this thing, so simple haha):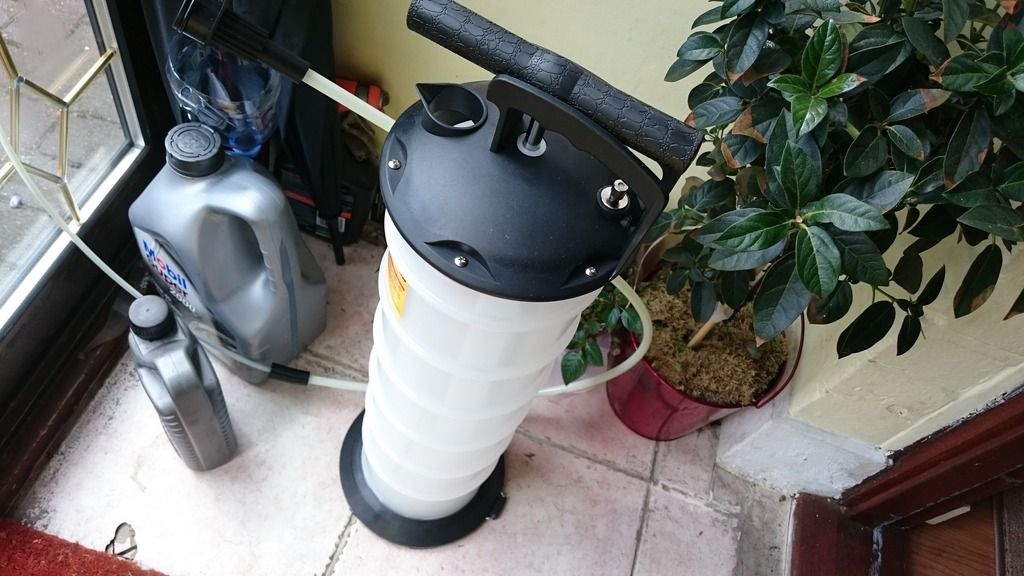 Car was then started and run for a few mins before a trip down to my local tesco and back just to warm up the oil, then back home, prep started, oil filter housing was loosened but NOT removed, so the oil filter can drain as I've found on both my MB and BMW E39 that the filter itself can cold almost 400-500ml, that's half a litre!...


Oil cap removed and newspaper spread out, prepping for oil filer change and oil suction through dipstick: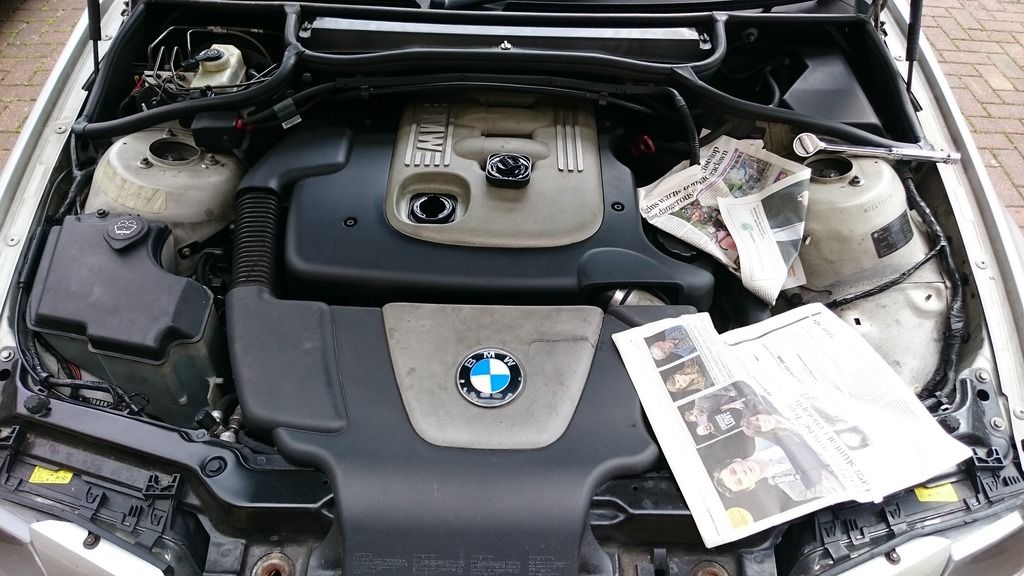 Oil filter...tucked away in this little space...really??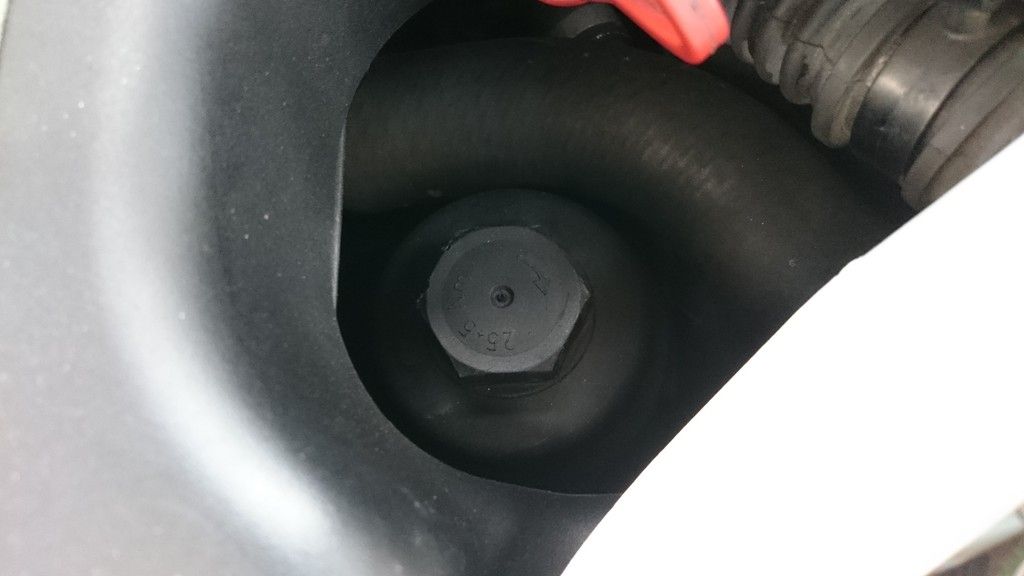 My best friend when it comes to oil filter on 3 of our cars...36mm socket lol: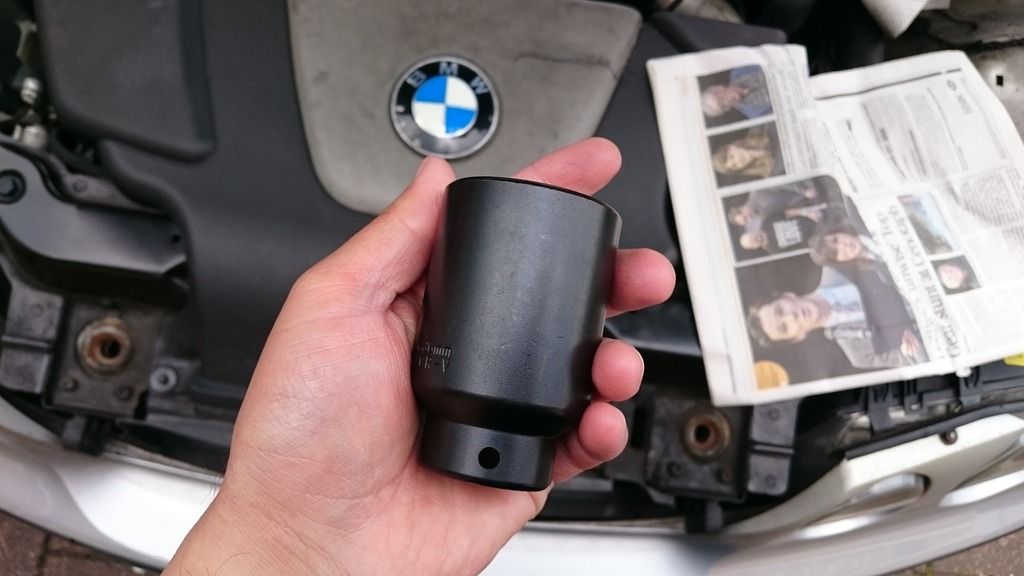 Oil pump probe was inserted and thankfully went right to the bottom of the sump. I've found that on my MB and BMW that the difference n oil drained between sump plug and he pump is negligible. I've cleaned the sump on my MB, done an oil change, used the pump, and then dropped the sump again at the next service and there was no more sediment than usual, but then I change oi every 4-5k anyway so hopefully thats preventing sludge build up anyway!

Sucking oil at a rate of knots... (left it for 30 mins, had a cuppa and read my morning newspaper)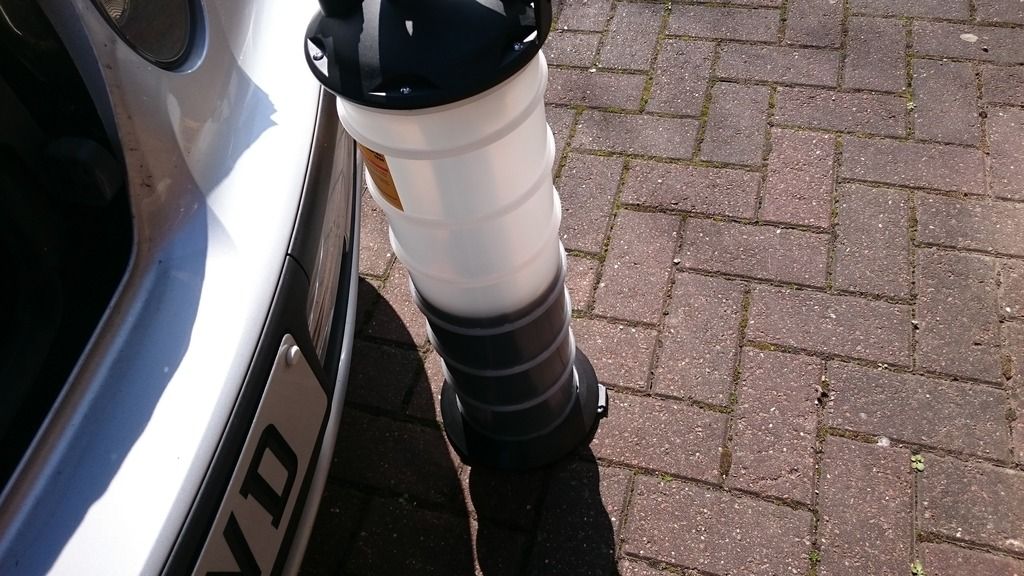 Oil filter replaced, and 250ml of oil poured in to prime the filter, then put back into its housing and screwed in: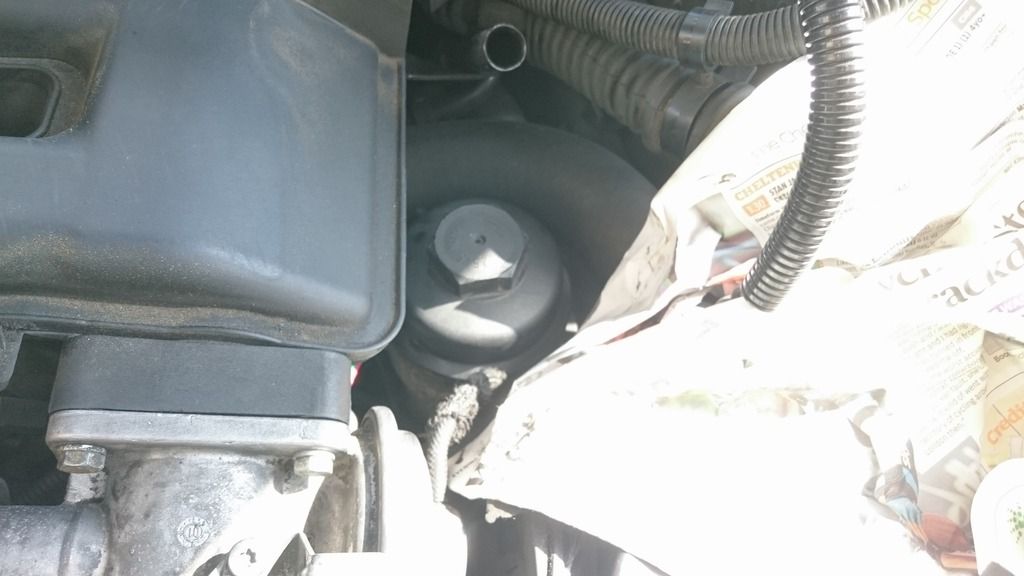 ...Now comes the b*steward bit...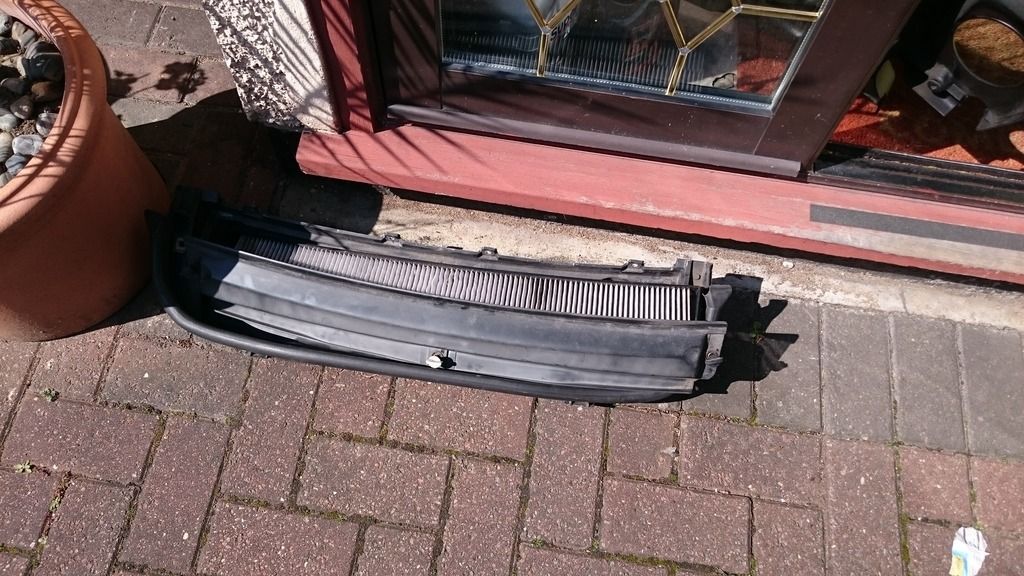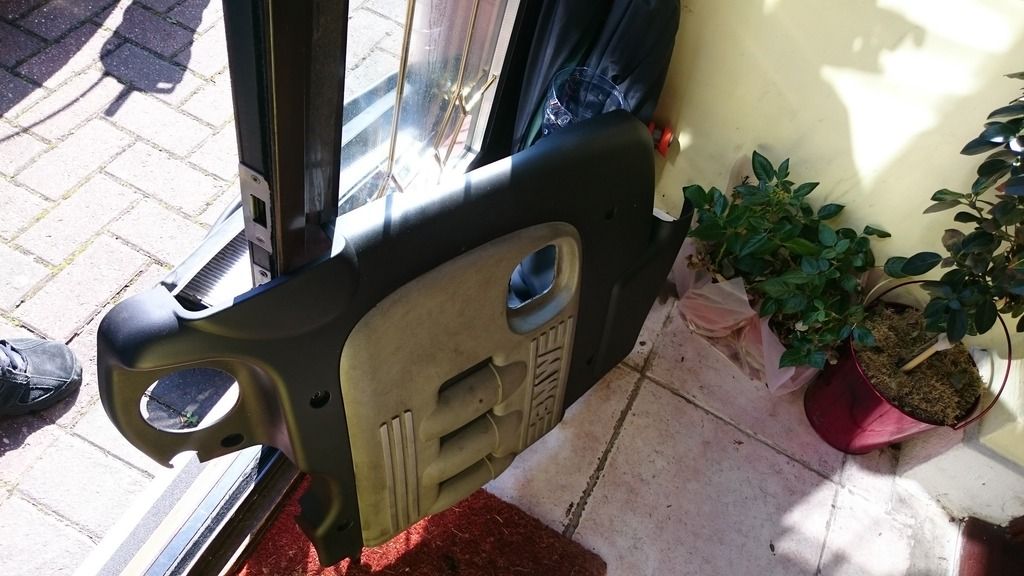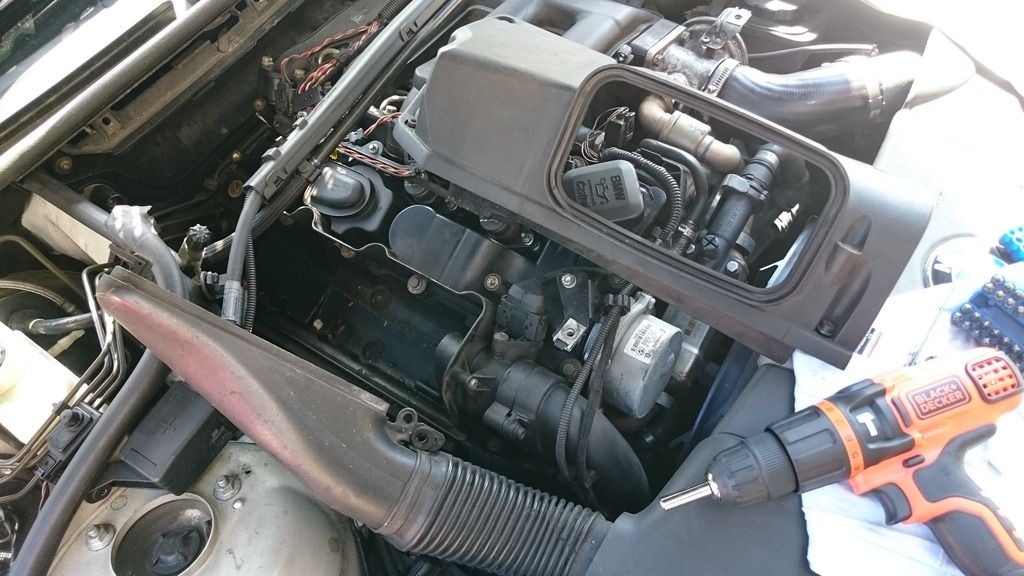 ...Air filter didn't look too bad except breather fouling...: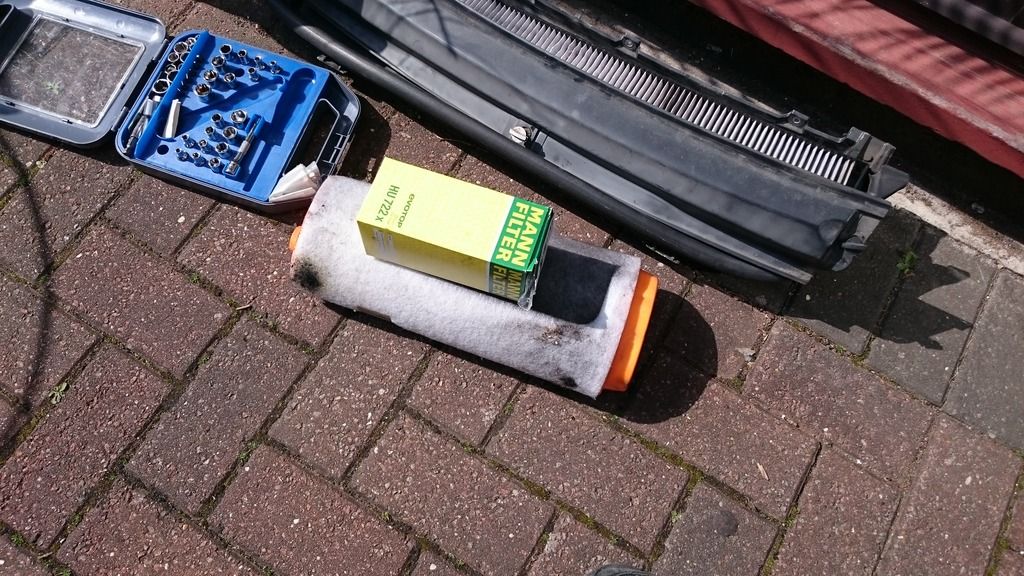 ...Cracked on with filter change...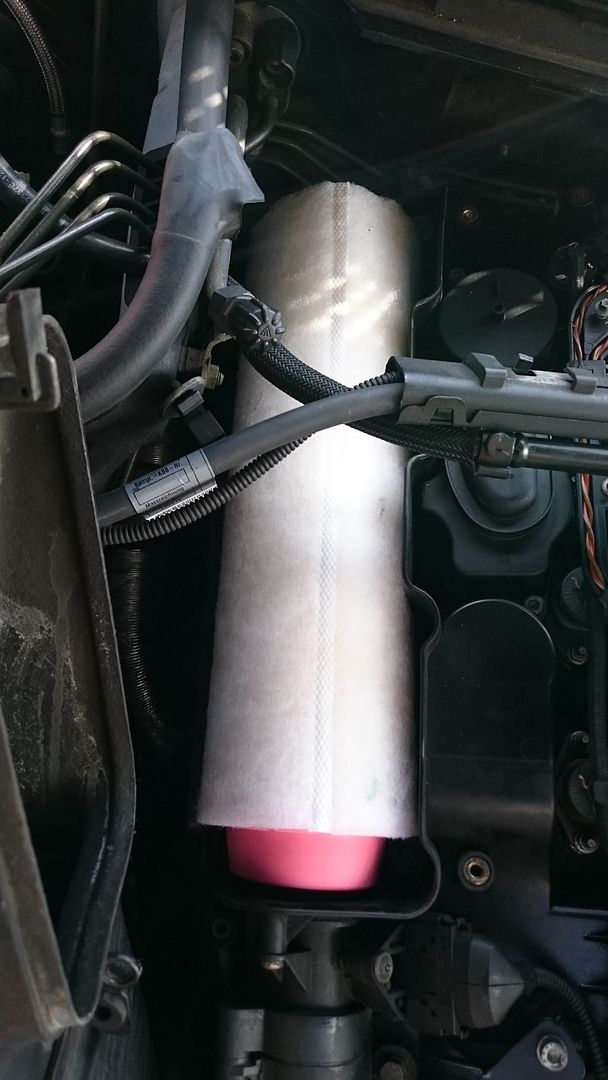 The air filter positioning and the cover itself was a PITA, took me over an hour just to get the cover back on as the screws wouldn't line up...many swear words but no bashing as I know the MAF is in the vicinity!

Covers all back on... and Oil ready to pour in: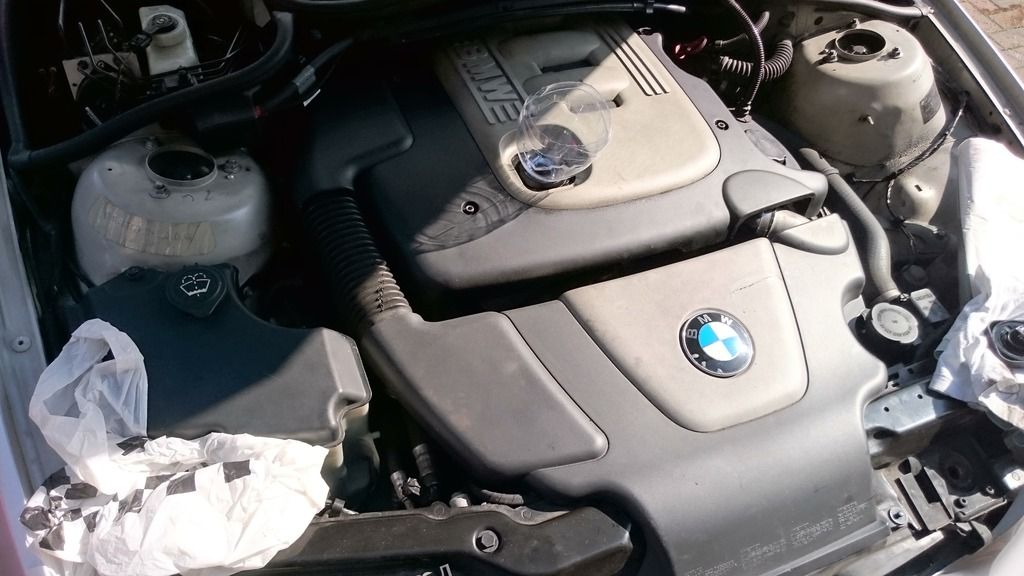 Service done.

Then I went to check the coolant level...ad I was greeted with what can only be described as my worst nightmare, being a car enthusiast...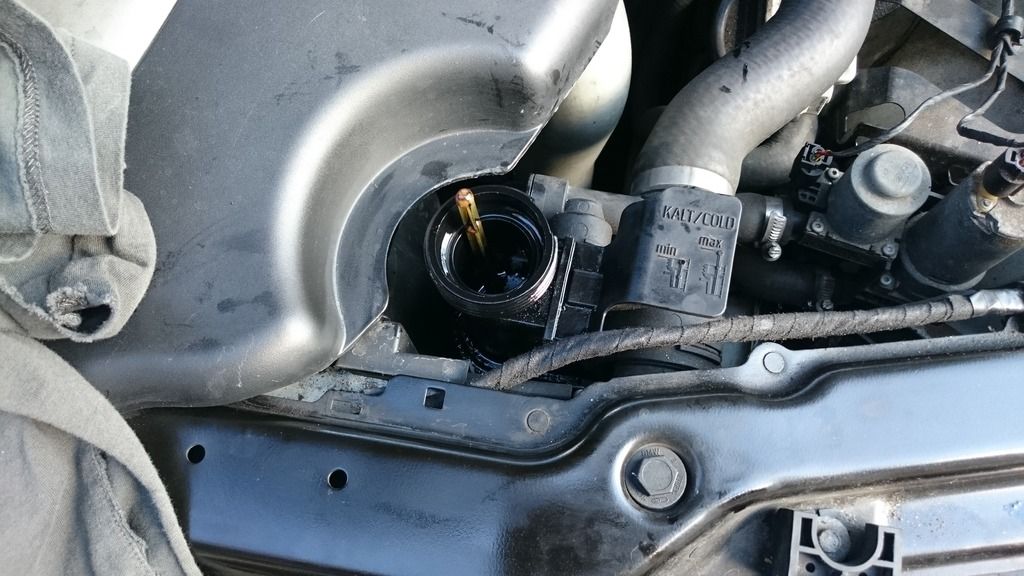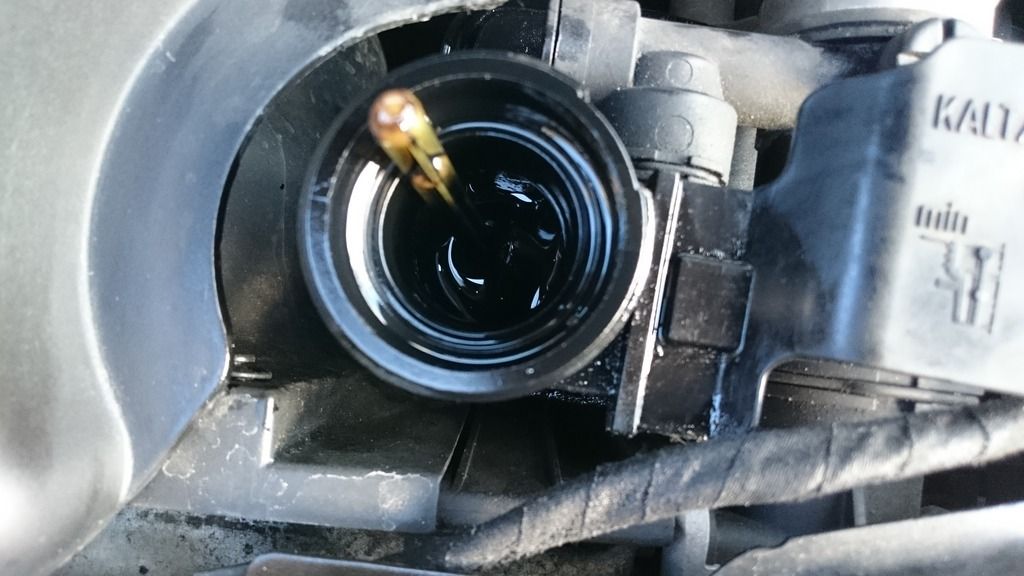 Thick oil coming out from the coolant expansion tank!

After online research assumed it was the oil cooler...What the F*ck were BMW thinking with such a bad choice of parts?! My Merc has over 194k on the clock and hasn't ever has a fault like this. I was truly gobsmacked. So after a long phone call to Cooks Ferry Engineering I was off to them the next day at 11am to have them have a look at it. The next day Pat confirmed it was the Oil Cooler and Breathers also needed ding as I suspected and Turbo was on its way out but not yet dead.