BMW E46 17cm (6.5") Front Speaker Installation
Into Factory Location
Right well here is my guide to installing 17cm component front speakers into the BMW E46 3 Series. Now the factory speakers aren't up to much but if I was going to upgrade I wanted a better bass response from them which meant I didn't want to go for 13cm speakers using the Autoleads adaptors as although this would have been nice and simple those extra 4 cm make all the difference
Now I didn't want to cut into the metal work of the door at all and I wanted them to be hidden behind the factory locations so it didn't look like I have been up to anything, which meant I couldn't go for anything with a massive magnet. Obviously this is aimed as a guide and this is how it worked on my car, don't forget yours may be different in someway, I have just done this as a point of reference for people who fancy doing the same mod giving you something to go by.
So I decided upon the Pioneer Speakers as I have used them in a number of previous install and always been happy with there performance and I knew that there magnets were going to be of a reasonable size to squeeze into the space available.
Anyway here is what I started with, Pioneer Components for up front and Pioneer two ways for the rear, I also got some MDF adaptor rings from the USA, which would allow 16cm (6") speakers to be installed.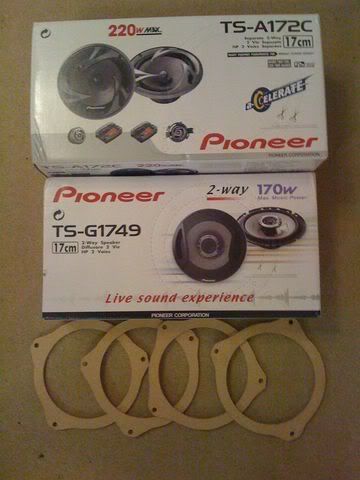 So first off we need to get the door card off, you need a T20 bit and there are 5 bolts to undo, one is hidden behind the Airbag plate which you need to lever off, and one is hidden in behind the handle under a plug, if you carefully use a small flat blade screwdriver to push on the edge of it, it will lift out the opposite corner and save you scratching it
Once they are all undone ideally use a panel lifter but if not a flat bladed screwdriver and start at the bottom back corner and gently pull it away then once the bottom and the sides are pulled away, you need to pull the top up and away over the door button. Then unclip the interior door release and unplug the speaker and mirror switch.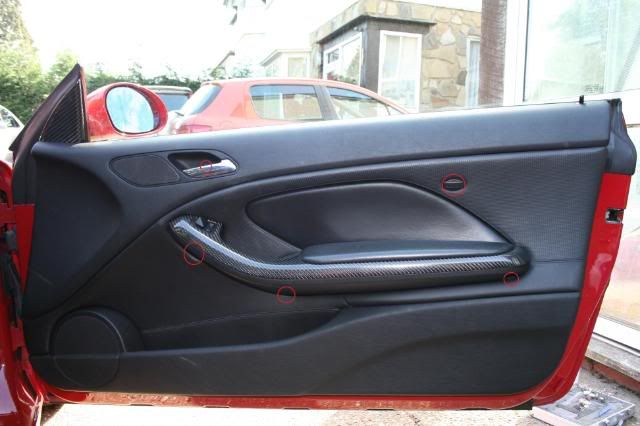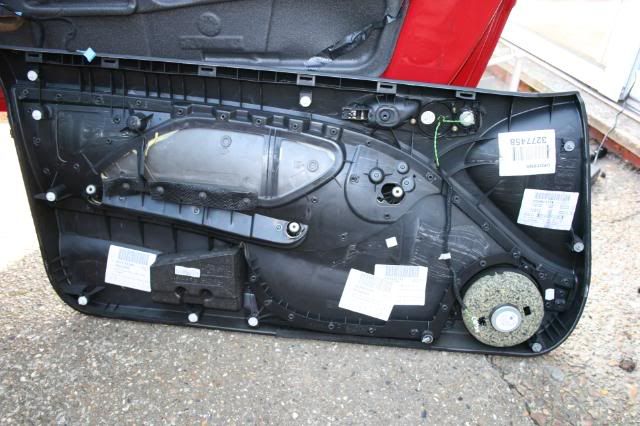 Always worth buying some replacement grommets as you are bound to have some broken ones then you can quickly replace them and won't get any rattles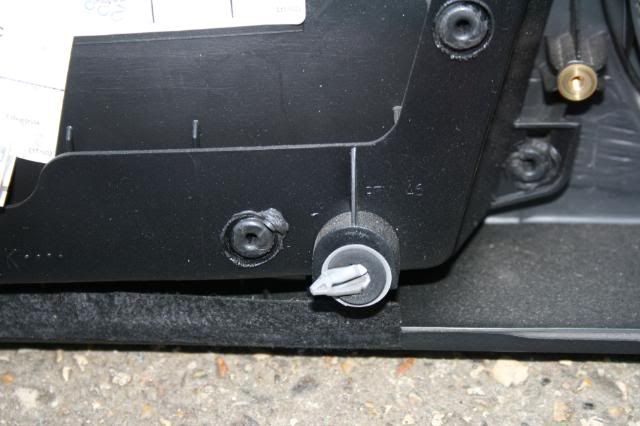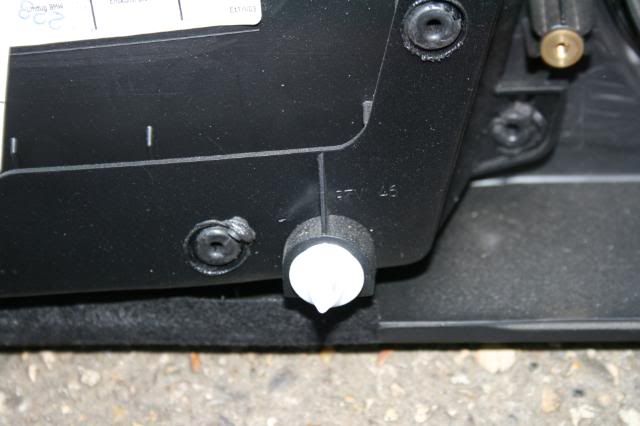 So know you need to remove the standard speaker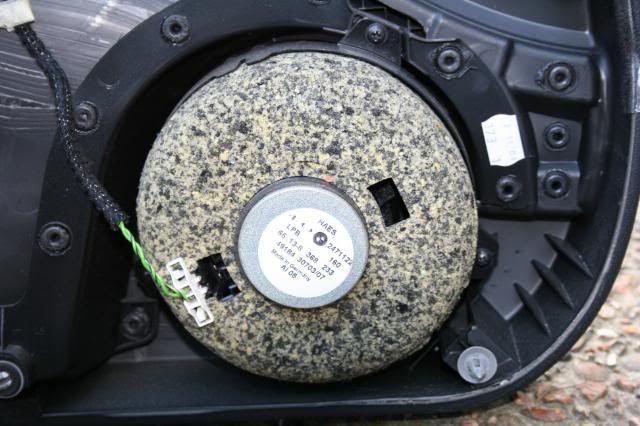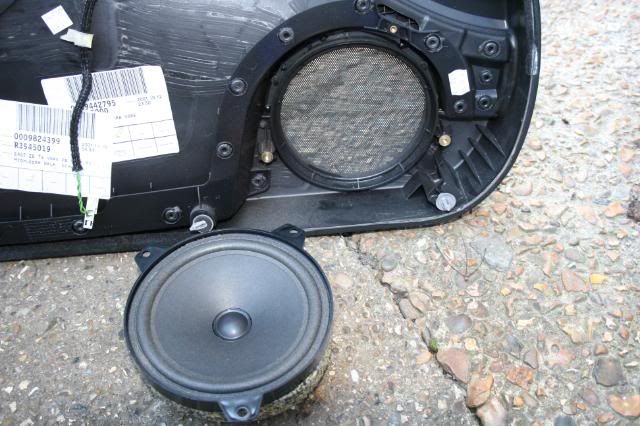 Now also unclip the extra ring around them as this will be in the way later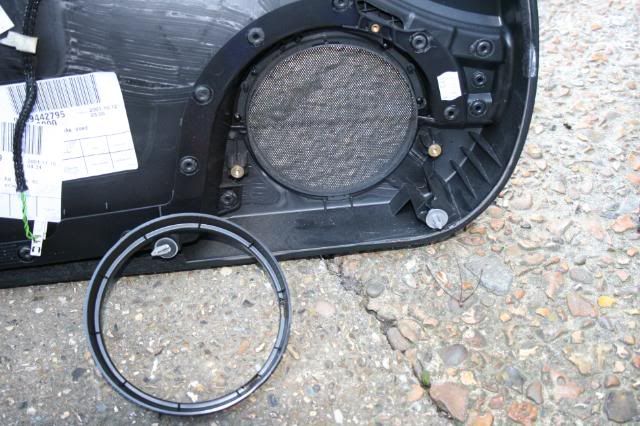 Next up you need to use the Dremel to shave a few bits off here and there to allow the adaptor ring to sit flush